Roger Stirling Smith FIOD
Roger used his middle name to form Stirling in 2000, having 24 years of previous business experience, reaching Chairman & Managing Director level of a £13.9m turnover business, employing over 200 people. Roger has developed Stirling to provide business owners with a personal service to help find buyers for businesses for sale. From experience gained of selling two of his own businesses and latterly, other businesses sold through Stirling, Roger produced a well received "FREE Guide to buying and selling businesses successfully" and also, a "FREE Guide to maximising business values". Having created a comprehensive database of business owners, buyers and investors, Stirling is able to gain enquiries for businesses for sale, particularly from the engineering & manufacturing sectors. With fair and easy to understand terms and conditions, Roger has ensured that Stirling is able to offer SME clients a cost effective & flexible approach for when the time comes to sell.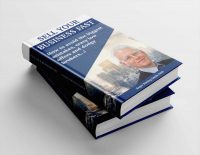 Roger has a book published about selling businesses – "Sell your business FAST!"
To order your copy CLICK HERE.

"What I liked about working with Roger Smith of Stirling, is that we didn't get ripped off with fees and false promises…." Steve Marsh
"We chose Roger where we appreciated his wide range of contacts, fair terms of business, including his honest & friendly approach to business." L Peters
"Roger provided an efficient, tailor-made service from the initial introduction to the eventual sale of my engineering company." Nick Hewinson
"Roger's thorough approach to selling my company meant that a buyer was found after only a few months…." J Patrick