Looking to sell your business – but you don't know where to start?
Are you worried about the costs of selling your business? How will you know whether any offers made are realistic or not? Should you use a Broker to find a Buyer?
Confused at the thought of selling your business?
There's a good expression that says, "you don't know what you don't know!". And if you've never sold a business before, the chances are that there are lots of things you really don't know! Selling a business can often be a long drawn out process, with no guarantee of success.
Fortunately, with the benefit of strategic planning well in advance, a business can be made to become "Exit Ready". Once the right buyer is in place, with an acceptable deal to both parties, the whole process can move forward in a much more orderly, less stressful way than the majority of deals.
Who am I and how can I help you?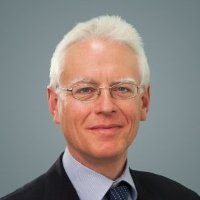 Let me introduce myself, my name is Roger Stirling Smith, owner of two business Brokers – Stirling Business Solutions Ltd and Langley London Ltd.
Based on my experience of selling two of my own family businesses plus my inside knowledge and experience of being a Business Broker since 2000, I am fairly uniquely placed to see both sides of the fence. So, I decided to write a book!
What's inside?
Inside you will find everything you need to know about selling your business including: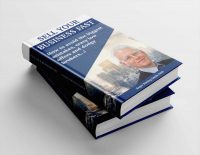 How to avoid making the biggest mistakes
Planning to avoid crazy low offers
Planning to sell, avoiding dodgy Brokers!
Maximising value – what to do and what not to!
How businesses are valued
The process of selling a business
What have others said about my book?
"This is a clear, pragmatic and unbiased book giving practical advice on how to sell a business. The approach is high level, mainly focused at those not experienced in business sales but works equally well for more experienced individuals with comprehensive check lists. It's an easy read with good "common sense" points which all add as a useful reminder for what's required when trying to run a business, whilst trying to find a suitable buyer. A required read for any business owner trying to sell a business."
– Mike Morrison ACA, Chartered Accountant (Retired, ex PwC and Morgan Stanley)
" A must read for any SME business owner throughout the world. Clear, simple and concise advice. Read this whether you are thinking of selling your business or even if you think you will never sell."
– Marco Guglielmucci, Principal Consultant, CEO Consulting Solutions.
"Written in an enjoyable, self-deprecating style. Plenty of punchy, proven, practical advice to serve as a checklist to help sell your business."
– Simon Williams, Director & Business Coach, Arrivista Ltd
"A good, no nonsense, guide to selling your business packed with practical advice. The checklists at the end of each chapter are really useful to support the business owner's action planning. The approach is direct and based on Roger Smith's experience of not only selling his own business, but others too. Recommended reading for any business owner thinking about selling their business."
– Alan Berck-May, Director, ABM HR Services
"An enjoyable read, easy to understand with a thorough and honest account of all the major issues affecting the preparation and sale of a business. I am happy to commend it to anybody thinking of selling their business or acquiring one in the next few years."
– Richard Wright, Director, Prepare To Sell Ltd
Why should you get a copy?
By taking action, this book will help save you time and money in the long run, and will help ensure that your business becomes more saleable and valuable for when the time comes to sell.
The amount to pay for all this helpful advice is just £19.95 and even includes FREE postage & packing.
All you have to do to get your very own copy, is click the button below and leave me a few details, and I'll get one in the post to you.