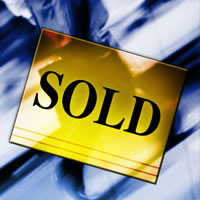 Case Study 1
Precision Engineering Business
After being somewhat frustrated by the lack of enquiries from another Business Broker, Stirling was contacted by the owner of a precision engineering business, based in Worcestershire. The client initially received an up to date valuation report which was prepared independently. The business was then marketed for sale which was a well established precision engineering business, with a range of CNC equipment capable of handling a wide range of materials for low to medium production volumes. A total of 24 potential buyers were found by Stirling and within just four months, a deal was concluded for the £1m turnover business, for an undisclosed six figure sum, as part of a retirement sale. Not only was a buyer found with the cash available but a second buyer was ready to try and reach a deal if the first one had fallen through!
Case Study 2
Precision Engineering Business
This was an established Midlands based business (26 years) achieving rapid growth with major first tier automotive manufacturers, in need of cash investment/funding (approx. £100k) in order to maximise growing niche market opportunities. The business operated from a modern, clean premises with a comprehensive range of CNC machinery, blue chip customer base and excellent workforce. There were 27 prospective buyers dealt with by Stirling and a deal was concluded with the owner remaining with the business.
Case Study 3
Specialist Paint Distributor
This business had been established since the 1980's and specialised in the supply and distribution of primers & undercoats, top coats, high performance coatings and ancillary products, mainly for commercial use. The business had a well established customer base, excellent profit margins and was supplying a growing niche market. The business was sold as a retirement sale with Stirling dealing with 40 prospective buyers leading up to the sale of the assets, name and goodwill.
Case Study 4
Aluminium Fabrication Business
Established in 1982, the business was located near to the West Midlands area with a Freehold factory and offices, totalling 28k sq ft. The Company specialised in bespoke aluminium fabrication work to individual client requirements, machining aluminium extrusions and undertaking sheet metal work. Turnover was just over £1m and the business was being sold as a retirement sale. Stirling dealt with 29 prospective buyers before a deal was finally concluded.
Case Study 5
Wind Turbine Business
This business was originally formed in 1994 and became well established as a Wholesaler, Installer and Training Provider for a comprehensive range of Wind Turbine products, suitable for community projects, domestic and commercial uses. The business owner was keen to seek out a potential buyer where investment and management skills could be bought to the Company, in order to take advantage of significant potential within the renewable energy market. Within two weeks of appointing Stirling as a broker, a total of 68 potential buyers had signed up for an NDA with a Sale Memorandum document provided. A short list of potential buyers was drawn up and within 3 months, draft Heads of Terms were on the table. The deal was finally agreed with an entrepreneurial equity firm that invests in and supports private UK Companies with growth potential. With funding available, the deal was completed within 6 months of advertising the business for sale.
Case Study 6
Steel Fabrication & Engineering Business
Established in 1984, this Company specialised in manufacturing and installing a range of medium to heavy steel structures, throughout the UK. The business experienced rapid growth from 2004 dealing with a "blue chip" customer base. During the period the business was put up for sale, the asking price was increased on several occasions in order to reflect further growth. Even during the final deal, a substantial increase in the Order Book required the deal to be re-negotiated for an additional £500k, bringing the total value of the deal to just over £2m. A total of 72 enquiries were dealt with by Stirling.
Case Study 7
Steel Fabrication Business
This Company had been trading since 1969 and had built up a good reputation for supplying high quality steel products, including balustrades, balconies, fence panels, structural steel beams for the housing and construction industries. Business was concentrated within a 75 mile radius of Birmingham and operated from Freehold premises in Birmingham. Sales turnover had reached over £1m with profit before tax of £100k. A total of 29 enquiries were dealt with before the business was successfully sold with minimal deferred payment.
Case Study 8
Press Tool Manufacturer
This business had been established in 1973 and had developed into a very well established engineering concern, providing complete tooling for transfer and progression presses using sophisticated CNC machines, CAD and computer aided machining software. Over 50 enquiries were dealt with and despite difficult trading conditions following a down-turn within the automotive market, the business was successfully sold as a Share sale. Through dealing with three potential purchasers, negotiations finally led to the total value of the deal being improved by over £1m from the initial offer price!
Case Study 9
Manufacturer for Natural Stone Products
This Company specialised in manufacturing Cotswold natural stone building products. This included ranges of natural stone floor tiles and bespoke masonry products with sales to the building trade, independent retail outlets and to private individuals. A complete range of plant and machinery was sold, which could transform raw bulk materials into finished products. Following 24 enquiries, the business was sold as an "Asset Sale" and relocated.
Case Study 10
International Trade Specialist
A specialist Company (Birmingham based) with low overheads, supplying products to West Africa since 1946. Products included new and used diesel generator sets and high quality machetes for plantations in Cameroon! A retirement sale was achieved having dealt with 60 enquiries.
Case Study 11
Roofing Distributor
This business was based in North Wales and formed part of a larger organisation located in the South East of England. The business was responsible for the stocking and distribution of natural slate roofing materials and the sale was based on the assets, name and goodwill. Included within the sale was a freehold property, which consisted of offices, stores and external yard. Acting as business transfer agents, Stirling advertised the business for sale in the national and trade press, on specialist web sites and made direct approaches to companies within the trade. A total of 14 serious enquires were obtained before the business was sold.
Case Study 12
Specialist Distributor for Electric Motors
This was a Share sale for a limited company based in the West Midlands, who sourced and supplied electric motors and ancillary equipment for the engineering industry. Although the business had been trading steadily since 1985, the owner had decided to take retirement. The sale included a freehold property for office and warehouse space. Following various forms of advertising and 26 serious enquiries, Stirling Business Solutions sold the business through a networking contact and achieved the owner's original asking price.
Case Study 13
Manufacturer for Sheet Metal Components
Having been established in 1974 and trading for 29 years in Shropshire, the owner (who had reached 79 years) finally decided to retire! The business was responsible for manufacturing precision sheet metal components and assemblies, specialising in stainless steel and aluminium welded products. The sale was based on assets, name and goodwill and included two CNC presses, together with a range of comprehensive plant and machinery for sheet metal cutting, welding, grinding, milling and pressing. Stirling Business Solutions dealt with 36 serious enquiries before selling the business.
Case Study 14
Precision Engineering Business
This business had been established in 1984, operating in Shropshire and was responsible for manufacturing small and medium sized parts for general purpose built factory machines. The owner had decided to sell on retirement grounds and was based on the sale of assets, name and goodwill. The assets included CADCAM, CNC milling machines, lathes, drilling machines and office equipment. Stirling Business Solutions acted as business transfer agents and dealt with over 38 serious enquiries, the majority of which had emanated from specialist web site advertising.
Case Study 15
Toy Soldier Manufacturer
Based in Shropshire, this business had been developed to become a world market leader for a very comprehensive range of traditional toy soldiers. The figures were reproduced from original castings produced from 1893 to approx. 1969 and included toy soldiers, horses, vehicles, miniature gardens, accessories and spare parts. The business was marketed for sale through Stirling Business Solutions where 22 enquires were generated, mainly by advertising from within the trade. This was an asset, name and goodwill sale, where the assets included masters for approx. 2,500 items, 450 moulds and casting equipment.