Tel:  0121-314 5575
Your Invitation to join our exclusive club!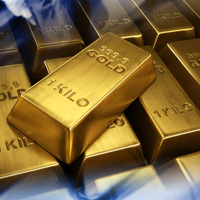 We are inviting business owners or investors serious about buying and selling businesses to join our Stirling Gold Club, for less than a serious amount of money! Access up to approx. 50,000 UK business owners and professionals through Stirling at just £30.00 per month (inc. VAT) plus a joining fee of £120.00 (inc. VAT) for our Gold Club membership.
The benefits are as follows:-
You will be added to our "Elite Business Owners" mailing list where you will be amongst the first to know about any of Stirling's new businesses for sale
The option of a free "Businesses Wanted" listing once a month – you choose the wording for any one type of business wanted (max. 100 words) and Stirling will target this to some or all of our 50,000 business owners & professionals. We will then put you in touch with any sellers who are wanting to sell. (NB a commission fee is normally payable by the seller; on occasions a "finders fee" may be applicable but agreed in advance). You may alter or change your requirements each month.
The option of a free "Businesses for Sale" listing (max 200 words) of any one business for sale on Stirling's web site (normally subject to a commission fee for any deal completed, agreed in advance). The advert may be changed or altered each month.
A free NDA service for enquiries for any businesses for sale listed on Stirling's web site; Stirling will send you a copy of each enquiry with the prospective purchaser's contact details for your business for sale
Free personal help and advice on buying and selling businesses at any time (as reasonably required!).
Cancellation may be made by either party without Notice, without charges except for any Commissions due from the sale of a business through Stirling. Stirling reserves the right to approve or cancel membership and reserves the right to amend and approve wording for all proposed advertising for Stirling's Web site and mailing lists.