Tel:  0121-314 5575
Using a Business Transfer Agent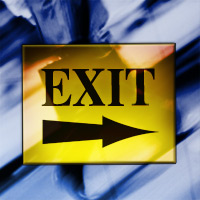 Many business owners will only find themselves selling a business once in a lifetime and therefore, it would not be unreasonable to assume that business owners will need some form of help and advice when the time comes to sell. Ideally, selling a UK business should form part of the business owner's "Grand Strategy" within the business plan and where the plan itself will help identify areas which need to be addressed as part of an overall "exit strategy". For example, tax and pension advice (especially for a retirement sale) may be essential before the selling process even gets underway and may even determine the type of sale required.
Many business transfer specialists or brokers are able to assist at an early stage and help develop the overall exit strategy, whilst others are brought in at a later stage, simply to find a buyer. Selling a business is however, far from simple. The process requires special attention to marketing where the Company needs to be presented correctly, to ensure that the message reaches as many potential buyers as possible. The price and terms for the business sale need to be skilfully negotiated, whilst trying to keep options open with other potential buyers for as long as possible, should the deal fall through.
There are several important advantages of employing a Business Transfer Agent or Broker and generally speaking, they are nearly always used in some form for businesses worth over £100k.  A Business Transfer Agent stands a much greater chance of securing a higher sale price and thereby able to cover their fees several times over.  Most will have a data base of buyers/potential investors always on the look-out for businesses for sale and they should be able to know where to advertise a business in order to generate sufficient number of enquiries. This is important as the value of the business is often described as being "worth as much as someone is prepared to pay for it" (despite at least 5 different valuation methods). It therefore makes sense for the broker to aim for a short list of potential buyers which will usually bring in a range of offers, some of which may be double that of others.
An important part of the selling process is the provision of useful information to the prospective buyer. The seller will need to ensure that essential information such as the Statutory Accounts, Management Accounts, Staff Records, Contracts of Employment etc are all up to date as part of an exit strategy, whilst the Business Transfer Specialist will prepare a Sale Memorandum document, which will be provided to a prospective buyer, once a Confidentiality Agreement has been secured. The Sale Memorandum needs to be professionally written and presented as this will provide a first impression to the prospective buyer. Also, if the buyer can understand clearly "what exactly is being sold", then they will be able to decide whether or not to pursue matters further – no one likes time wasting, so far better to gain a positive feedback, one way or the other at an early stage.
The Business Transfer Specialist should be able to provide a reasonable amount of general information to the prospective purchaser (as provided by the seller) and keep a data base of all potential prospects. Dealing with enquiries, Confidentiality Agreements, supplying information etc will enable the business owner to carry on the running of the day to day business, whilst a potential buyer is found.
Before appointing a Business Transfer Specialist, it is worthwhile to meet at least two or three brokers to compare terms of business, fee structures and to understand clearly the service to be provided, especially where marketing is concerned. It is also worthwhile clarifying exactly who the business owner will be dealing with. Read the "small print" on terms of business, such as exclusivity clauses and cancellation terms. Finally, check out the standard to which the Sale Memorandum document is prepared – the business owner may have spent years developing an identity and presenting the business in a professional manner; the same should be done, when the time comes to sell.
Stirling helps individuals and organisations to sell their companies. Whether it's a share sale or asset sale you can benefit from Stirling's extensive experience and support. Your business will be marketed professionally and discretely backed up by high level of personal service, cost effectively.
Independent valuations
Exit strategies
Grooming for sale
Professional Sale Memorandum, national advertising
Discretion and confidentiality at all times
Meetings and negotiations
For further information on how we can help, please contact us here or telephone 0121 314 5575 in confidence.
Roger Stirling Smith FIOD
Stirling, Business Transfer Specialists and Broker
Business Transfer Agents