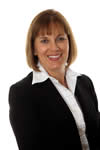 Keeping your complex administration in order………
Selling a business can be a frustrating time for a business owner which often entails a huge amount of work in collating and providing a huge amount paperwork to the legal people. Our executive support service will make light work of this, enabling you to focus on managing the business rather than managing the paperwork process which is inevitably associated with a business sale. As a result, you'll have a greater chance of achieving Legal Completion on time, a greater chance of the deal terms being adhered to and a lot less stress.
Stirling provides executive support services to help manage the sale or acquisition of a business, through one of our team members – Sally Anderson.
You can't beat experience……..
Along with traditional executive PA and office based services, Sally spent a number of years working within a portfolio team for 3i Group PLC managing a portfolio of traditional equity based as well as loan only investments. Sally is experienced at liaising between management teams and lawyers to ensure that the deal paperwork reflects the terms of the deals agreed, ensuring that timelines are maintained and making sure that management understands the process, including "what happens, when".
Sally is also experienced in working and liaising with shareholders, executive and non-executive board members. Arranging and attending board meetings, AGM and EGM's; issuing meeting notices, taking appropriate minutes and updating company secretarial filings.
For further information, please contact us or call 0121-314 5575.
To receive your FREE, regular updates on the latest Businesses for sale or Businesses wanted, together with FREE advice on buying and selling businesses, please enter your email address below……….