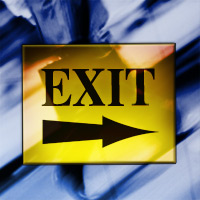 I want to sell my business. Where do I start?
Should you be thinking of selling a business it is vital that you "look before you leap" and review your business and personal situation before making a final decision. This should include a legal, tax, accountancy and, if appropriate, a pension review to ensure that any potential problems can be dealt with in advance. Stirling business transfer agents can help you to deal with all these aspects.
How do I choose a solicitor to help me sell my business?
From a legal point of view, make sure that your Solicitors are capable of handling your business sale competently; that they have the capability of working to agreed timescales and within an agreed budget when selling a business. There are both advantages and disadvantages with a "Share Sale" or an "Asset Sale" (including tax issues) so make sure you know which one is appropriate for you. Other legal issues such as potential environmental or health & safety problems need to be resolved as they could well be picked up in the purchaser's "due diligence" exercise, which if not resolved, will only prolong the sale, reduce the offer price or cause a collapse of the deal altogether.
What taxes will I incur if I sell my business?
Changes to the tax rules always seem to be a constant reality so it is vital to ensure that the deal is structured tax efficiently by taking specialist advice. Capital Gains Tax, Taper Relief and the setting up of Trust Funds are always under review, so it is important to check out the trends and cross-check with your advisers, before deciding which route to follow.
Why is an accountancy review important?
An accountancy review of the business is equally important. The value of the business can be maximised if the accounts show steady and sustainable profits and growth. Selling a business which is likely to lose money in the year of a sale is not an easy process, particularly as an initial offer can be reduced or totally withdrawn if unexpected trading losses are found. People who have businesses for sale need to keep in mind that potential purchasers will need to see not only copies of the Statutory Accounts but will want to see up to date Management Accounts, fixed assets registers etc so make sure any accountancy problems are resolved, well in advance.
I've decided to sell my business in order to retire. How will this affect my pension requirements?
If you are selling a business in preparation for retirement, then it makes sense to discuss this with your pension adviser before the deal is structured. As with tax, pension rules change and decisions to be made may often depend on your own personal situation. Take a business transfer agent's advice and "look before you leap!".