Charlotte Argyle assists Stirling……!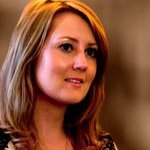 Stirling is pleased to announce that Charlotte Argyle is now working in association with Stirling, providing help and advice with mergers & acquisitions, together with opportunities for investment.
Charlotte has a wealth of business experience and is a trusted adviser to clients from across: the FTSE100, FTSE250, AIM and Private Equity to fulfill a number of bespoke strategic business challenges including Mergers & Acquisitions, Deal Origination, Emerging Markets, Growth & Market Trends, Liquidity & Fundraising and Cultural Change.
With a high level of commercial awareness and a wide and diverse network of some of the UK's most renowned business leaders, politicians and entrepreneurs, she is passionate about bringing individuals together to stimulate business partnerships and deal opportunities.
Through a combination of high calibre peer-to-peer connections, thought leadership, strategy stress tests, events and learning and development material she has helped Leaders to drive top and bottom line growth, strengthen their board and increase employee engagement through better leadership and decision making.
Roger Smith, owner of Stirling, stated "Charlotte brings another avenue of valuable help and advice available to our clients and we very much welcome her areas of expertise. We also look forward to showcasing some of the investment opportunities available within Charlotte Argyle's portfolio".