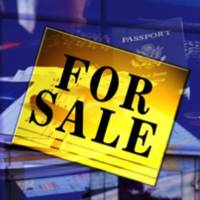 This well established supplier is primarily involved with the sale and distribution of welding equipment and consumables, acting as a "one stop shop" where its core business is supplemented by a comprehensive range of added value, after-sales services.
Services include service and repairs, industrial gas distribution, welder training, consultancy, workshop installations and project management.
The business also sells a wide range of engineering machinery and workshop equipment, including saws, drills, metal workers, grinders, shears and folders.  In addition, the business provides a wide range of welding, sawing, engineering and maintenance equipment for short and long term hire anywhere in the UK.
Operating from a 1.3 acre site, (Midlands based) facilities include offices, showroom, demonstration areas, workshop, welder training school, warehouse and outdoor storage space.
Backed up by a strong second-tier management team (capable of running the business in the owner's absence), together with effective on-line marketing, the business acts as both regional and national distributor for leading industry brand manufacturers and is also the main UK importer & distributor for a number of European brand leaders. As a result, the business has sustained historic growth in turnover and profitability. Retirement sale.
Turnover: c.£2.0m, Adjusted EBITDA: c.£300k, NAV: c.£1.4m
Asking price: Offers invited (Assets, Name & Goodwill)