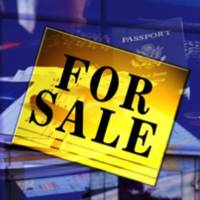 This is an opportunity to purchase a unique, high end calibration laboratory business for sale, believed to be one of only two or three in the country performing certain types of calibration.
The business owns extremely sensitive, bespoke metrology equipment, which is operated within a temperature controlled environment to provide the highest level of accredited calibration services, primarily associated with the Manufacturing and Engineering Sectors.
The business is primarily responsible for the measurement and calibration of gauge blocks, length bars and long-slip gauges throughout the UK and Worldwide.
Opportunities exist to build upon the present business, with extensive potential for the marketing and sale of products associated with metrology.
The business is entirely relocatable.
Sales Turnover: c.£80k, Gross Profit: c.£65k, PBT: c.£26k, NAV: c.£100k
Asking price: Offers invited (Retirement Sale)