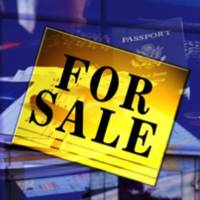 The leading price/performance Water, Energy and Carbon Saving product in the Renewables industry for sale. Purchasers are sought for the UK's leading supplier of water and energy saving products to end-users. Over the past two years the company has generated in excess of £19million, much of this through participation in a government approved carbon reduction scheme. The company has developed an extremely profitable template for meeting carbon reduction targets based upon its unique patented product and is starting to progress a number of carbon reduction opportunities internationally.
The Company:-
Extremely profitable and cash generative
Provides the most cost effective way to reduce carbon in the environment
A world class patented product; it is universal, highly energy efficient and produced with an incredibly low carbon footprint
Provides the capability to save energy and carbon in a measurable and quantifiable way.
An installed user base of circa 4 million households
Significant opportunities for accelerated international expansion
Present Turnover: £14m EBITDA: £8.2m
Forecast Turnover to 2015: £69m EBITDA: £44.6m
Projected numbers are based on international expansion; a detailed forecast can be presented in meetings with the shareholders.
Reason for Sale: The shareholders have identified a number of opportunities around the world that their product is suitable for and are now of the belief that a larger company with global reach and influence would dramatically accelerate the growth of the business.
Suitable for Pan European or Global Organisations.