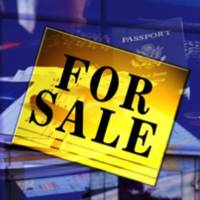 The shareholders of this highly successful and effective Digital Marketing Agency are seeking a total or partial sale. This data-led Company has had a focus on core services which include strategy, analytics and SEO/PPC with client return on
investment being at the heart of the company's ethos. Over time, this has led to the development of an extremely stable customer base with repeat business estimated at circa 95%.
There is now a significant opportunity to build upon non-core services, such as web development (especially e-commerce and feed management systems), content creation, social media and email marketing services. The shareholders feel that a strategic buyer could accelerate growth by capitalising on: the company's proven capabilities and reputation; a client base that consistently requires more services and the introduction of a proactive sales and marketing function, amongst others. Location: South of England.
Sales Turnover: c. £800k, Gross Profit: c.£700k Adj. EBITDA: c. £290k
……..OFFER ACCEPTED – NO LONGER AVAILABLE………