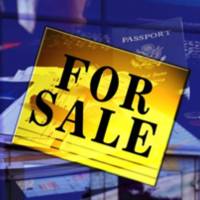 Specialised Rail Engineering Supplier (Ref 1092)
This business is "off market". Any further enquiries or interest should be made direct to Roger Smith on 07771-957166.
Click here to obtain further details of this business for sale
By requesting this information, you will be entering into a Confidentiality Agreement which will be made available for you to read, before your acceptance. We will then send you a full sale memorandum for the business.
Confidentiality Agreement - Specialised Rail Engineering Supplier (Ref 1092) - Ref 1092
We are acting on behalf of the above business ("the Business") in relation to the possible/proposed sale of the Business.
In consideration of our agreeing, on behalf of the Business, to supply to you and your client and professional advisers certain information in relation to the Business and its business and affairs and entering into discussions relating to the possible sale of the Business you hereby agree to a confidentiality undertaking with the following declaration:-
Declaration
1. In consideration of your being supplied by us or with our permission whether orally or in tangible form certain confidential information ("the information") comprising all or any part of the following: -
1.1 information relating to the financial and trading position of the Business including any details of customers, suppliers or creditors of the Business
1.2 technical information relating to any products or services supplied as part of the Business including all patents, designs and any other industrial or intellectual property whatsoever, which relates to the Business
1.3 any other information which may from time to time be identified by us as being of a confidential nature and as being subject to the terms of this declaration you unconditionally and irrevocably undertake as set out in item 2
2. The undertakings referred to in paragraph 1.3 are:-
2.1 to utilise the information exclusively for the purpose of valuing the net worth of the business with a view to making an offer to us to purchase the same
2.2 not to disclose the information to any person other than your professional advisers unless:-
a) all of such persons will sign a declaration on this form; and
b) you will use your best endeavours to procure the same to be treated and regarded and if in writing to be marked as confidential
2.3 whenever requested by us to return promptly and procure to be returned to us forthwith all matter in tangible form which constitutes the information or any part thereof together with all copies supplied to and made by you and not thereafter to use the information for any purpose whatsoever
2.4 not without our prior written consent to make copies of or reproduce in any other way any of the information, other than for your own professional advisors
3. It is accepted by each of us that nothing herein contained shall in any way restrict your right to use disclose or otherwise deal with any if the information if and to the extent:-
3.1 it was at the time it was imparted to you generally available to the public at large or industry in the UK and was not acquired directly or indirectly from us other than with our express written consent; or
3.2 it is or subsequently comes into the public domain; or
3.3 is required to be disclosed by law
4. You acknowledge that all of the information is confidential information and that any breach by you of this agreement is likely to cause substantial harm to the Business and that damages may not be an adequate remedy and you therefore agree to the remedies of injunction or other equitable relief in the event of the breach of this Agreement.
5. It is confirmed by each of us that the provisions of this declaration shall constitute a legally binding agreement which shall be governed by and construed in accordance with the laws of England to the jurisdiction of whose courts you agree to submit.
Please complete the following form: