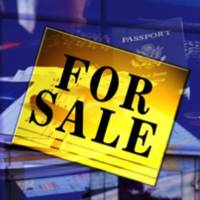 A prominent language provider for sale, delivering a comprehensive suite of translation and interpreting services to public and private sector organisations.  The business has built up a solid reputation with over two decades of industry experience, whilst securing a number of high-profile customers.
The Company has an extensive network of over 5,000 linguists, providing services in over 200 languages, consistently delivering an efficient service, tailored to customer needs. Services extend beyond the spoken word, with the business demonstrating deep knowledge and specialisms in British Sign Language, Braille document translation and diversity awareness.
Cash generative and profitable, this Company is poised for significant growth, from a solid foundation and reputation.
Turnover: £2.6m, Gross Profit: £1.4m, Adj. EBIT: £650k
(THIS BUSINESS IS NO LONGER ON THE MARKET)