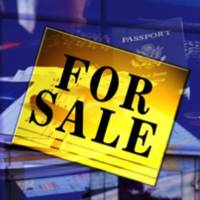 A highly profitable and respected Mechanical & Engineering Services Contractor for sale. The business provides a valuable route to the automotive sector with Tier 1 Status and specialises in providing bespoke services for manufacturers (or other building owners) with controlled production process environments. Services include mechanical pipework installation, heating & ventilation, ductwork & fabrications, dust & fume extraction, air conditioning, design & project management.
Benefiting from repeat business from a blue chip customer base, the business also benefits from ongoing maintenance contracts. The business operates with a high level of sought after expertise backed up by a flexible source of approved and carefully selected suppliers and sub-contractors.  There are significant opportunities for future development through further investment to increase capacity and widen the customer base.
Location: West Midlands area
Sales Turnover: c. £10m, Gross Profit: c. £2.1m, Net Profit Before Tax: c. £1.5m
Asking Price: Offers invited.
This project is on hold.