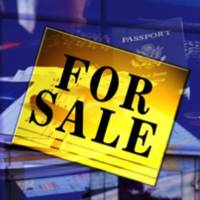 High to luxury segment British fashion shoe brand, launched in January 2013, has already secured an international trade pipeline of orders and is now preparing for a consumer launch.
The company is currently raising £300k, in return for 30% of the equity, in order to take the company to a sustainable and profitable level over the next 18 months.
The business is owned and led by an entrepreneur with a proven track record in start-up ventures, following a successful career in accountancy. Personal funding has allowed the company to produce a range of designer shoes, made to the highest quality using traditional craftsmen.  Having funded the business to the point where the range is established and a market identified, the owner is seeking investment to launch the brand and maximise its sales potential in international markets.
To provide optimal tax status, the investment is being sought in two tranches of £150k – one under the Seed Enterprise Investment Scheme and the second of £150k under the Enterprise Investment Scheme.
Financial projections
2014 – £100k sales ( one season), net loss £150K
2015 – £600k sales, net profit £100k
2016 – £1,5m sales, net profit £300k
Wholesale margin – 40-50%
Direct – 70-75%
******* OPPORTUNITY NO LONGER AVAILABLE *********