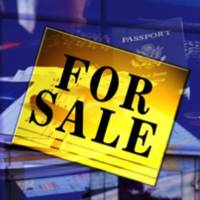 A leading manufacturer and wholesaler of snack foods for sale,  including nuts, Bombay mix, sweets and savoury snacks. Based in the South East of England, this business is very well established with impressive manufacturing facilities with BRC accreditations. The company focuses on product quality and service and has successfully built up solid relationships, developing an outstanding reputation with its customer base which includes blue chip supermarkets.
The company has a very strong "own brand" product range and also undertakes "white label" production for selected customers. Despite the economic climate, the company has grown rapidly with turnover almost doubling in the last five years. It continues to trade very strongly and has secured some significant new orders in recent months which will ensure continuing growth. Very strong balance sheet with net assets of over £2m.
Turnover: c.£16.9m,  Adjusted EBITDA: c. £511k,  Location: South East
Asking price: Offers invited.
*****OPPORTUNITY NO LONGER AVAILABLE**********