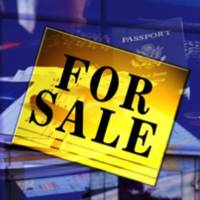 A London-based Music Messaging app that enables people to find music on-line and send to friends with just one tap.  Messaging apps like Snapchat, Whatsapp and Viber are attracting millions of young users because they offer a faster, simpler and more private way to communicate. They offer photo, video and text messaging but there is no app dedicated to one of our biggest passions, music.
A first-mover in music messaging which is quickly gaining traction. Users create personalised private messages by 'pinging' whole songs, clips or lyrics to friends. This also acts as a new communication and marketing channel for music labels, artists, festivals and clubs who can now engage directly with their audience. For instance, Polydor Records (Lady Gaga, 50 Cent …), Above & Beyond, Liverpool Sound City, or Rinse fm have their own profile within the app.  The business is also currently in talks with Pete Tong, Rudimental, David Guetta, Pacha Ibiza, Nikki Beach and many others to partner with them.  In addition, the business has had great press from TechCrunch, T3,LifeHacker and more.
The business has aready raised a £1m initial seed round and are currently raising a further £2m EIS round to take the app to the next stage. ​
We would be pleased to provide you with more information, as well as set up a meeting with the founder.
THIS BUSINESS OPPORTUNITY IS NO LONGER AVAILABLE