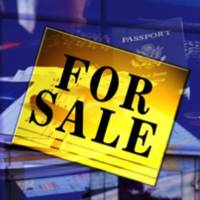 An exciting investment opportunity, based on audition based entertainment with a unique mobile application and web site.
Based on a unique, fully automated social media and cinema content driven platform, consumers will be able to upload video content for submission to an on-line voting audience. The platform has been developed in-house with full IP ownership. Revenue to be generated upon upload of videos and votes registered by an on-line audience.
There will also be enormous revenue to be generated from branding, banner advertising, sponsorships, commissions etc. Services to be initially targeted at UK, Europe, USA and India. Vastly experienced management team within the entertainment industry, supported by a Non-Executive Director with considerable experience in assisting and guiding emerging companies on fund-raising and and corporate development. Location: London
Total investment of £500k required, with the initial phase requiring £250k in return for equity stake in the business. The project has a payback period of 15 months and has a project IRR of 195% over 5 years, cash positive by £1m at the end of year 2 and potentially £15m cash positive at the end of year 6 (not including potential revenue from branding, sponsorship, advertising banners or artists rights).