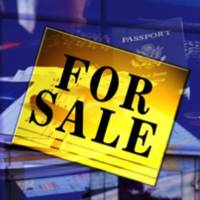 An opportunity to take  a significant share of a new "World Beer" brand offering global market potential within a growing market.
The product is a premium lager beer in glass, PET and one-way kegs, developed by our contact's client company, which owns the IP. Its CEO is vastly expereinced in this sector and is a proven builder of businesses and business teams.
Considerable investment has already been made in branding, market testing etc., resulting in highly positive industry feedback across the trade and off-trade, being noted in the top 50 World Beers by an influential UK trade magazine. The product is brewed under license by Belgium's 2nd largest brewery providing scalable delivery volumes with exceptional quality.
Investment is now sought to fund production and launch to existing and new clients within the UK and EU markets. The number of shares on offer is 500,000 @ £1.00 each with the target investment amount of £500k in return for 59% of issued shares with 1 Board position.
PLEASE NOTE THAT THIS PROJECT IS NOW CLOSED
Turnover Forecast (2014): £2.3m, Gross Profit: £561k, EBITDA: £29k
Turnover Forecast (2015):   £10.95m, Gross Profit: £2.3m, EBITDA: £908k
Turnover Forecast (2016): £14.2m, Gross Profit: £2.8m, EBITDA: £1.15m
PLEASE NOTE THAT THIS PROJECT IS NOW CLOSED