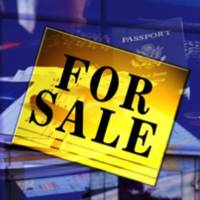 An investment opportunity for a distribution business operating with a consolidated supply chain for artisan independent beverage producers.
The business deals with a number of high-end boutiques & hotels nationwide to supply high-quality beverages from within their portfolio, which encompasses champagne, sparkling wine, spirits and authentic beer.
*  An initial investment of £550,000 is being sought, in return for a 25% equity stake.
*  Forecast 6 times return on equity in year 5.
*  Investment is to fund the immediate launch and development of the three work streams – STRENGTHEN – EXTEND – GROW.
*  Delivery of sales of £1.8M in 2015; with a 30% growth to £2.3M in 2016.
*  Financial forecasts project an EBITDA of £1.9M after 5 years, generating more than £16.2M in sales over the same period.
*  Forecast at industry accepted P/E of 7 the company would at this point be worth £13.3M.
 THIS BUSINESS OPPORTUNITY IS NO LONGER AVAILABLE