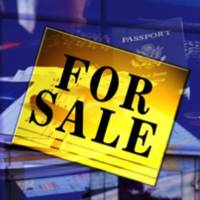 Investment opportunity with a business start-up enterprise, whose mission is to improve the UK economy and tackle youth unemployment figures head on; a major priority of UK Government. The company aims to do this by supporting and funding at least 1,000 new business start-ups over the next 3 years.
The aim is to entrench entrepreneurialism into the young British mentality as much as it is in the United States. And since self-employment is an ever-increasing career move for UK University students, it is felt that the enterprise is best placed to make a difference and succeed from its unique positioning and market offering.
Operating in a global market that is due to grow to $6.3 trillion by 2017, the company will have access to 43% of all 18-24 year olds nationwide. With 2.2 million currently participating in full time Higher Education, the enterprise will have a unique and exclusive partnership with the UK's number 1 multi-platform marketing agency in the student market (Subtv), will see the company reach 1.5 million undergraduates.
The company is led by a group of highly experienced individuals with extensive networks in business and the UK's Higher Education market, with the team spearheaded by a well known successful entrepreneur. The company now seeks an initial investment of £200,000 to fund the immediate launch and development of marketing and operations including the management and delivery of the Awards and planned Mentoring Programme, before operational revenues are obtained via the partnership with Government; this for a share of the business.
The financial forecasts project an EBITDA of £316,250 after 3 years, having generated more than £1m in sales over the same period (£1,106,250). At an Industry accepted P/E of 7 the company would be worth £2.2m in 3 years.
THIS BUSINESS OPPORTUNITY IS NO LONGER AVAILABLE