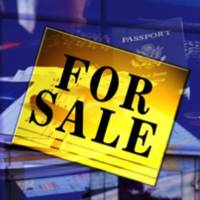 A newly formed SEIS-efficient private company that helps support and fund university students in Higher Education.
Through the championing of enterprise and entrepreneurship, the company provides a Government backed financing solution, Mentoring Programme and a National televised enterprise Awards scheme. In what is a growing market, the company aims to help identify and support the future of Great Britain by backing our own Google, Yahoo and "Apple-masters" of tomorrow. The aim is to BACK GREAT BUSINESSES ACROSS GREAT BRITAIN and support and fund at least 1,000 new business start-ups over the next 3 years.
The company has been created by a group of highly experienced and motivated individuals with extensive networks in business and the UK's Higher Education market. The company now seeks an initial investment of £200,000 to fund the immediate launch and development of marketing and operations including the management and delivery of the Awards and planned Mentoring Programme, before operational revenues are obtained via the partnership with Government; this for a share of the business.
The financial forecasts project an EBITDA of £316,250 after 3 years, having generated more than £1m in sales over the same period (£1,106,250). At an Industry accepted P/E of 7 the company would be worth £2.2m in 3 years.