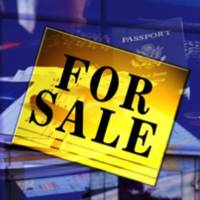 This is an exciting and rare opportunity to invest in a well-known, award-winning jewellery brand. Thanks to a sophisticated supply chain strategy, this is a well and exceptionally profitable on-line business, where the Company is able to deliver sustainable profitable growth. It has developed a highly scalable e-commerce site, with with exceptional margins (70% GM) with an on-line presence in 6 countries and global on-line sales covering 60 countries.
The business was very successfully re-branded in 2013, with the aim of becoming a best-in-class retailer in the highly fragmented diamond market. Web analytics show outstanding organic traffic growth of 500% in the last 18 months, which has resulted in a 3.5 times increase in brand-driven sales and lending support to its belief that a multi-channel strategy will significantly expand its market share. It has already tested this through a successful single-outlet pilot that achieved 15% of total revenue in its first year, with current run rate expected to reach 25%.
The Company, which is EIS approved, aims to raise £3 million, via an offering of ordinary shares, of which £700,000 has already been raised. The proceeds of this fundraising will be used to open a flagship store, launch a new jewellery collection and accelerate marketing and technology initiatives.
The Management Team comprises highly experienced and respected individuals that have been involved in many of the world's large retail brands. Management expects to deliver a 9 figure exit value in 4 years.
Sales Turnover: £4m (forecast to £30m by 2019); Gross Profit: £2.7m (forecast to £20m by 2019); EBITDA: £1.2m (forecast to £9.8m by 2019)
Investment Opportunity: up to £2.3m
UNDER OFFER