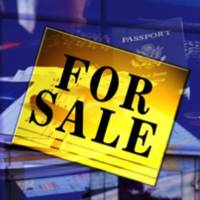 An investment and management company created specifically to exploit the global opportunity for British luxury companies within a growing international luxury market.
The global luxury market is currently worth £127 billion, and the latest industry forecasts predict it to continue growing 50 per cent faster than global GDP. This industry is largely made up of the now-mature European luxury brands whose sales are now so widespread that they have created demand for a second wave of more exclusive luxury. Increasingly, in the new shopping malls in China and South East Asia (the key territories of international luxury) there is a call for new luxury brands to stimulate the interest of an increasingly sophisticated consumer.
British luxury brands, unlike their European counterparts, have traditionally not been part of this global luxury industry. Most British luxury companies within the familiar sectors (leather goods, perfumes, accessories, clothing, jewellery) remain family owned, constrained by cash limitations and lacking the senior international management expertise required to develop their sales.
The Company intends to select a limited number of these brands either through acquisition or by joint venture to develop them into competitive international luxury brands. Currently, the British international luxury sector is worth £6 billion, and the Walpole Group (the trade association of British luxury) has recently forecast that it could reach £12 billion by 2017.
The Company will target British brands which have the heritage and quality to be able to compete at an international level; which may well already possess a Royal Warrant, an excellent signifier of quality and a key international marketing tool and whose family management is committed to expansion.
The Company is currently raising an initial £1 million through an EIS fundraising programme. The Company intends to seek an exit for its investors through a listing on the AIM market.
PROJECT ON HOLD