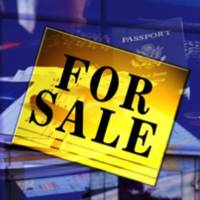 A business specialising in the spray coating of a wide range of substrates for sale, which includes the spray coating of carbon fibre, metals and plastics. The business predominantly centres on the preparation and coating of carbon fibre components for the high-end automotive market but also supplying high grade coatings for marine and aviation manufacturers.
There is now a growing demand for carbon products for the Art and Lifestyle markets, where additional business growth can be expected.
This is an innovative business operating in high-end niche markets, benefiting from it's own techniques and know-how with a highly trained workforce. Location: South East. Retirement Sale.
Sales Turnover: £2.2m, Gross Profit: £597k, EBIT: £243k
Asking Price:
************UNDER OFFER***************