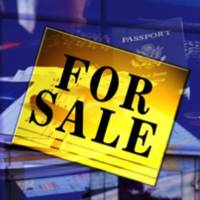 High-end Mixed Martial Arts (MMA) sports brand for sale, which has achieved global sales and recognition. The brand incorporates product with distinct and wild aesthetics, combined with great quality, differentiating the brand from other protective wear and technical apparel competitors.
This is one of the fastest growing MMA brands in the EU, with huge growth potential, especially in the US, which has the largest global market share for MMA goods and services. The MMA apparel market is now a multi-million dollar industry offering huge potential to this sports brand. The business possesses a number of registered IPR's and trademarks both in the UK and abroad.
The business now requires investment and leadership to make this a multi-million £turnover business and market leader. The business includes a well presented web site displaying products sold through nominated retailers or distributors. Products include gloves, protective gear, fight wear and kit bags.
Further high level information available for genuine interest.
Turnover: c.£187k, Gross Profit: c.£67k, Net Profit: c.£25k
Asking price: Offers invited