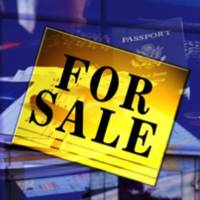 An opportunity to purchase a fully functional welding & fabrication business for sale, involved with machine building, predominantly for manufacturing, for a cross-section of industries, including  Aviation, Automotive and Agricultural sectors.
The business specialises in design, building and installation projects involving welding & fabrication, dealing with with various materials, including aluminium, stainless steel and mild steel. Its primary functions include machine frame building; welding & fabrication; profile cutting with CNC plasma cutter; building of stillages; sheet metal folding; material auto cutting and welding involving MIG & TIG (AC & DC).  Although services are provided locally, they are also provided to other areas of the UK and abroad.
Benefiting from on-going, repeat maintenance business with a blue-chip customer base, this business has built up an excellent reputation for knowledge and expertise, working in compliance to quality standards and external audits set out by individual customers.
Location: Wiltshire
Turnover: c. £460k, Gross Profit: c. £220k, Net Asset Value: c.£98k
Asking Price: Offers invited