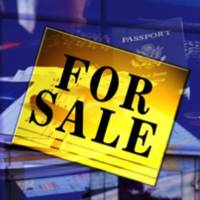 This is an award winning developer of Cyber Security Software & Services for sale – a rare opportunity to acquire an innovative company, operating in the fastest growing area of Core Infrastructure Cyber Security.
The technology provided by this business is in use throughout the world: by governments, global defence contractors, financial institutions and security service providers.
With an established business model, solid recurring revenue streams and considerable intellectual property, this company continues to invest in Research & Development to sustain its position at the forefront of the fast moving cyber security market. Following an extensive programme of investment and development, the company is now positioned to exploit its astonishing growth potential in a connected world where the need for cyber security has never been greater.
This company's position of having the right and proven technology together with the right business strategy at exactly the right time, provides it with extraordinary growth potential, with little or no limitations imposed by geography, people or investment resources.
This is a market with high barriers to entry on many levels and this company represents an outstanding acquisition opportunity.
Turnover: c.£1.2m, Gross Profit: c.£830k, Adj. EBITDA: £326k
Asking price: Offers invited
PROJECT COMPLETE