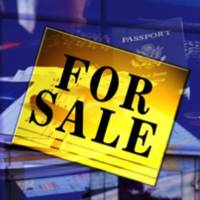 London based chain of four clinics offering non-invasive cosmetic and beauty treatments. The Company provides high quality treatments using well qualified staff and modern equipment but at a highly competitive price compared to many existing clinics. Outlets are located near tube and mainline stations with large catchment areas to maximise customer numbers. Started in 2011, the business has been very successful and currently generates a turnover of £600k and generates a pre-tax profit of £110k.
The company is now seeking an investor who, in return for a realistic amount of equity and a high potential ROI, can provide initially £150,000, with the possibility of additional injections of capital, to fund the company's growth ambitions over the next four years.
The owners are entrepreneurial and ambitious for growth, having spotted a gap in the market for a "cost leadership" chain of cosmetic and beauty clinics. The addressable market in the UK is set to grow to £3.6 billion by 2015, and the company plans to open its own clinics in London and franchises across the rest of the UK and overseas.
Mintel forecasts the market to grow to £3.6 billion by 2015. Today, the annual number of cosmetic procedures in Britain stands at 1.3 million – up 30% over the past two years alone. The market for non –invasive procedures is populated by small clinics that are relatively expensive. The company is seeking to build a strong brand presence and offer excellent quality at affordable prices and secure a profitable share of the market in London with their own clinics, and across the UK and internationally via a franchise model.
In a large but fragmented market Aesthetics of London plan to expand their chain to 15 clinics in London by end 2014/early 2015 and then support these with high profile consumer advertising across the capital to drive regular volume business. Outside of London the plan is to create a network of UK and international clinics via franchise model.
The company is looking to float on AIM or another suitable public market by 2017/2018