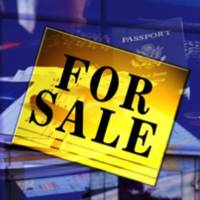 An opportunity to acquire an award winning Business Intelligence Software company for sale, offering intellectual property rights and benefiting from significant expertise through a highly skilled team of product developers, poised for further UK and global expansion.
A cash generating business, with recurring revenue streams through a high profile and secure client base. The company offers a fast route to market, where the purchaser will benefit from 7 years of R & D on the current product offering, as well as gaining a valuable new product line, ready for market.
The current shareholders are looking to realise the value of their investment through a larger organisation with the capability of progressing the Company to global prominence. Location: Midlands area.
2013 Sales Turnover (Actual): +£1.2m EBITDA: +£433k
2014 Sales Turnover (Forecast): +£1.0m EBITDA: +£200k
2015 Sales Turnover (Budget): +£1.6m EBITDA: +£640k
(THIS BUSINESS IS NO LONGER ON THE MARKET)